In Memory
Chris Lowney
Christopher 'Chris' Michael Lowney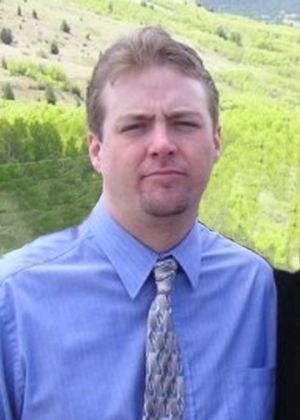 Christopher "Chris" Michael Lowney passed away at age 42 on July 10, 2014. He was born in Butte on July 31, 1971. He is survived by his parents, Judie Rowe of Spokane, Washington, and Jack Lowney of Helena; sister Natalie Long of Greenwood Village, Colorado; his brother, Matthew Lowney of Portland, Oregon, and his children Cecilia and Darien Lowney and their mother Lisa Thompson, of Helena; and countless loving family members and friends.
Christopher grew up in Helena, attended Lincoln Elementary, Helena Middle School, Helena High School and the University of Montana in Missoula. He also spent time in Butte, Great Falls, Greeley, Colorado, and most recently in Spokane, cooking in many restaurants and fine dining establishments.
If two words could summarize Christopher's time with us it would be music and laughter. His passion for music started at a young age by teaching himself the guitar and immersing himself in his love of music. There were few times you would talk with him that a musician or song did not enter the conversation.
Christopher was funny. He was really funny. He loved to laugh and make other's laugh to brighten everyone's day. He was the class clown, the funniest at the table at Thanksgiving and loved to joke around with his children. His laughter will carry on at family gatherings and in the sharing of stories.
Christopher was intellectually gifted and a voracious reader. He had an opinion on everything and willingly shared it. He loved fishing, golf, football and, from the time he could talk, the Denver Broncos.
A memorial celebration will be held this Wednesday, July 16, at 1 p.m. at the Eagles Hall located at 800 N. Fee St. In lieu of flowers, donations can be made to the Lowney Children Education Fund, 1500 E. Broadway, Helena MT 59601.
"The song is ended but the melody lingers on" — Irving Berlin